Welcome to Syracuse University Bands!
We offer a wide variety of music-making experiences at every level designed for the entire student body. Whether you're earning a degree in music or any other field, we would love to have you continue your musical career with us at Syracuse University!
Our Wind Ensemble was recently a featured group at the annual NYSSMA Conference in Rochester, NY and in May of 2023 will be touring the United Kingdom along with the Hendricks Chapel Choir. The Concert Band meets weekly in the Spring Semester, performs two concerts during the semester and is open to all interested musicians, no audition required.
The SU Marching Band and the University Pep Band: the Sour Sitrus Society, are also open to all interested musicians, and play at a variety of events throughout the year, including football, basketball, and volleyball games as well as convocations, new student preview events, and much more.
Use the drop down links above to explore this site to learn more about how you can join us and continue to make music during your time at Syracuse University!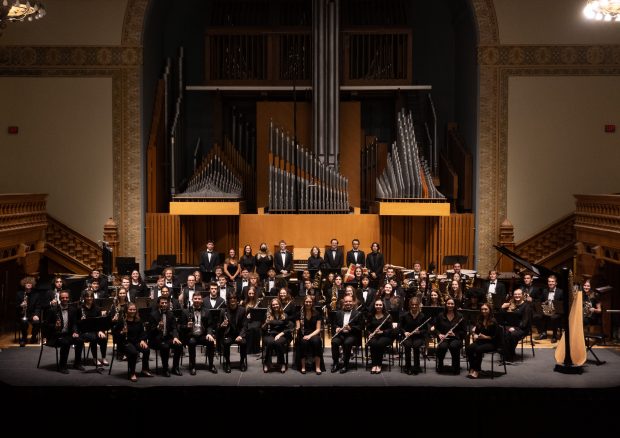 Click this link to donate to our Bands at SU and help us create a fantastic student experience at SU:  Support Athletic Bands
Why Join the Marching Band?
Student Spotlight
Strike up the Band! Read more about the marching band.
Meet Meet Erin Beaudoin '22, mechanical engineering major and band member!